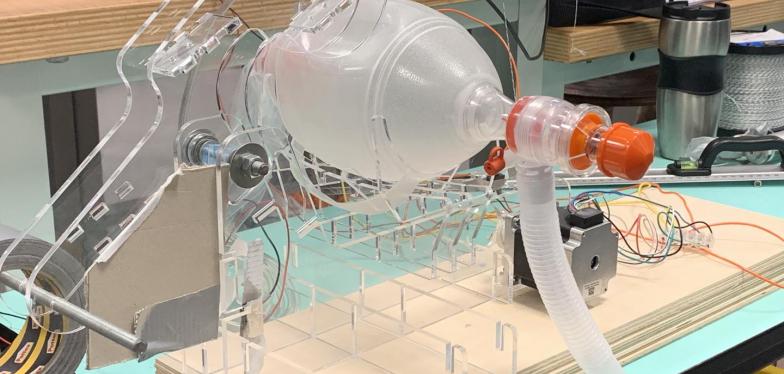 This respirator is created to respond to an emergency and not for commercial purposes. "This avoids the financial stakes and it makes it possible to speed up the authorization, validation and production process. While respecting rigorous specifications, as much as possible in line with the needs of the hospital environment ", explains Olivier Lequenne, development director of the Jolimont Group.
The parallel work of the various participants made it possible to simultaneously tackle the aspects of prototyping, certification, production, financing…. Saving precious time in this race against the clock. Several avenues, explored simultaneously in a spirit of collaboration, allow us to quickly reach a result. Faced with an exceptional challenge, the methods are also exceptional.
The Breath4Life respirator was designed at the UCLouvain OpenHub. It was successfully tested this Wednesday, March 25, on an artificial lung. Industrialization and production are centralized by the Coexpair company which collaborates with many Belgian companies (Covartim, Elia, IBA, Odoo, ATLR Engineering, etc.). Many other companies are ready to invest in next steps (Sonaca, FN Herstal, Safran Aerobooster,…). This fine cooperation will allow delivery to hospitals within a week at most.